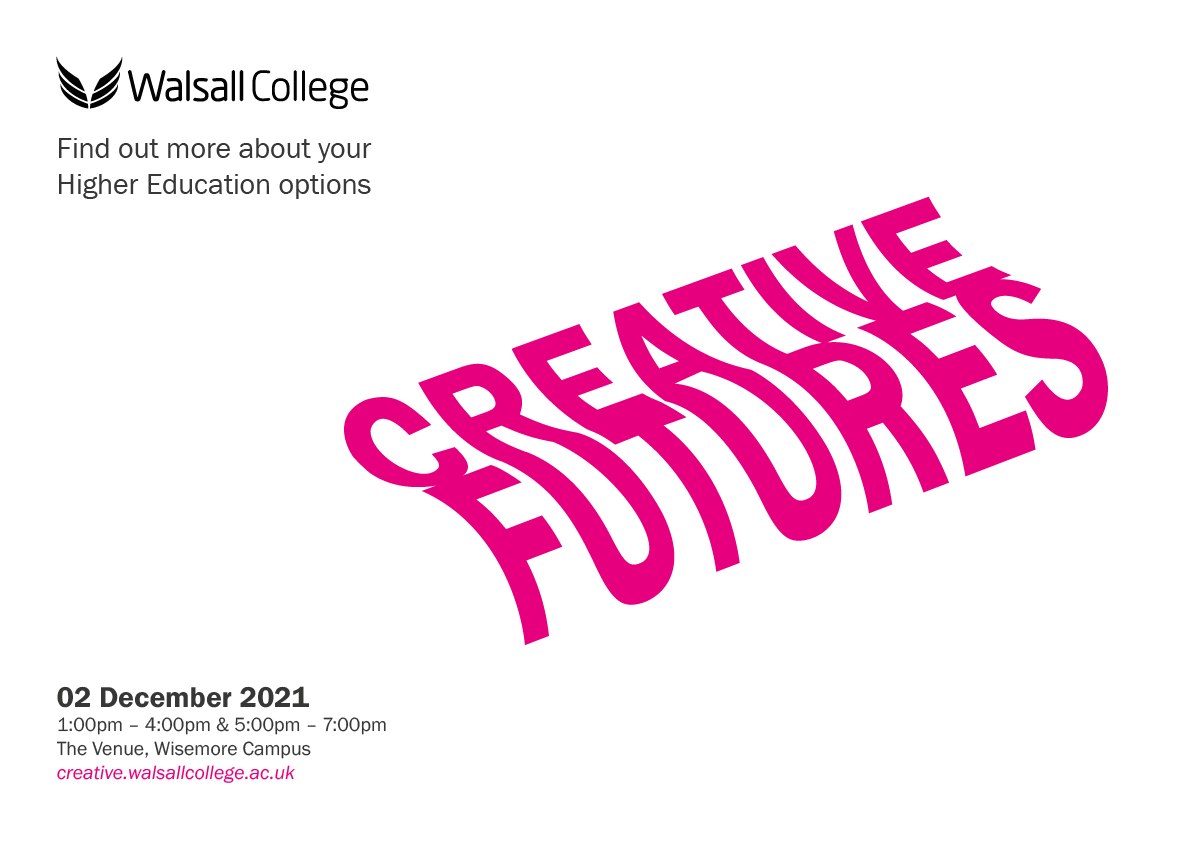 Creative Futures
HI:ED Open Day -
Creative Industries
This open day will showcase the creative qualifications on offer at Walsall College, including:
- Media
- Fashion
- Graphic Design
- Photography
- Performing Arts
During the evening you will be able to meet with tutors, view the facilities and see examples of students work.

During 20/21 our students have continued to create a stunning array of beautiful, well-crafted, imaginative work. Despite numerous challenges on global (let's face it, it's been horrible for us all at times) and personal levels, they have proven to be determined to succeed. These galleries go a small way to recognise their achievements. 
Creativity cannot be held back or locked down, it is a quality that strives forward with earnest effort, to bring something new into the world.  Creativity is responsive to contemporary challenges, it is able to adapt by building on lessons from the past. It balances the personal pursuit and the collaborative enterprise, and thus as we work together, we get stronger and more able to face tomorrow. 
COVID-19: The Exhibition

Student artists at Walsall College have curated an exhibition to spread a message of hope and solidarity.
Covid-19 The Exhibition is hosted online throughout April.  It features 19 pieces of artwork by 14 international upcoming artists, giving their perspectives on the impact lockdown has had on our mental health and wellbeing.
The exhibition is led by BA Hons Visual Communications students, Serita Ramsey, Cory Green and Edward Williams.
"The pandemic and lockdown have had a profound impact on many of us," explained Edward.  "We wanted to tell our stories and share others' experiences.  It's a mixture of multi-cultural perspectives, personal interpretation and individual stylisation.
"There's a lot here to reflect on, but we are also encouraging people to look ahead to a better future."
The exhibition is part of a major degree project, in which students define areas of specialist practice.  It is the culmination of a larger body of student work and extensive collaboration. The exhibition design and the pieces themselves will contribute to each students' portfolio.
Serita added: "For Cory, Edward and I, the exhibition is isn't just about the pandemic.  It's also about our journeys as evolving artists branching further through a combination of skills within 3D and spatial art, graphic design and illustration.  It's the culmination of three years of practical study where we've had the freedom to develop our skills through the mediums and topics we've been passionate about.
"The work we produced has helped to strengthen and develop our portfolios, bringing into focus the individual specialist careers pathways we've been working towards."
Covid-19 The Exhibition virtual tour can be viewed 
here
.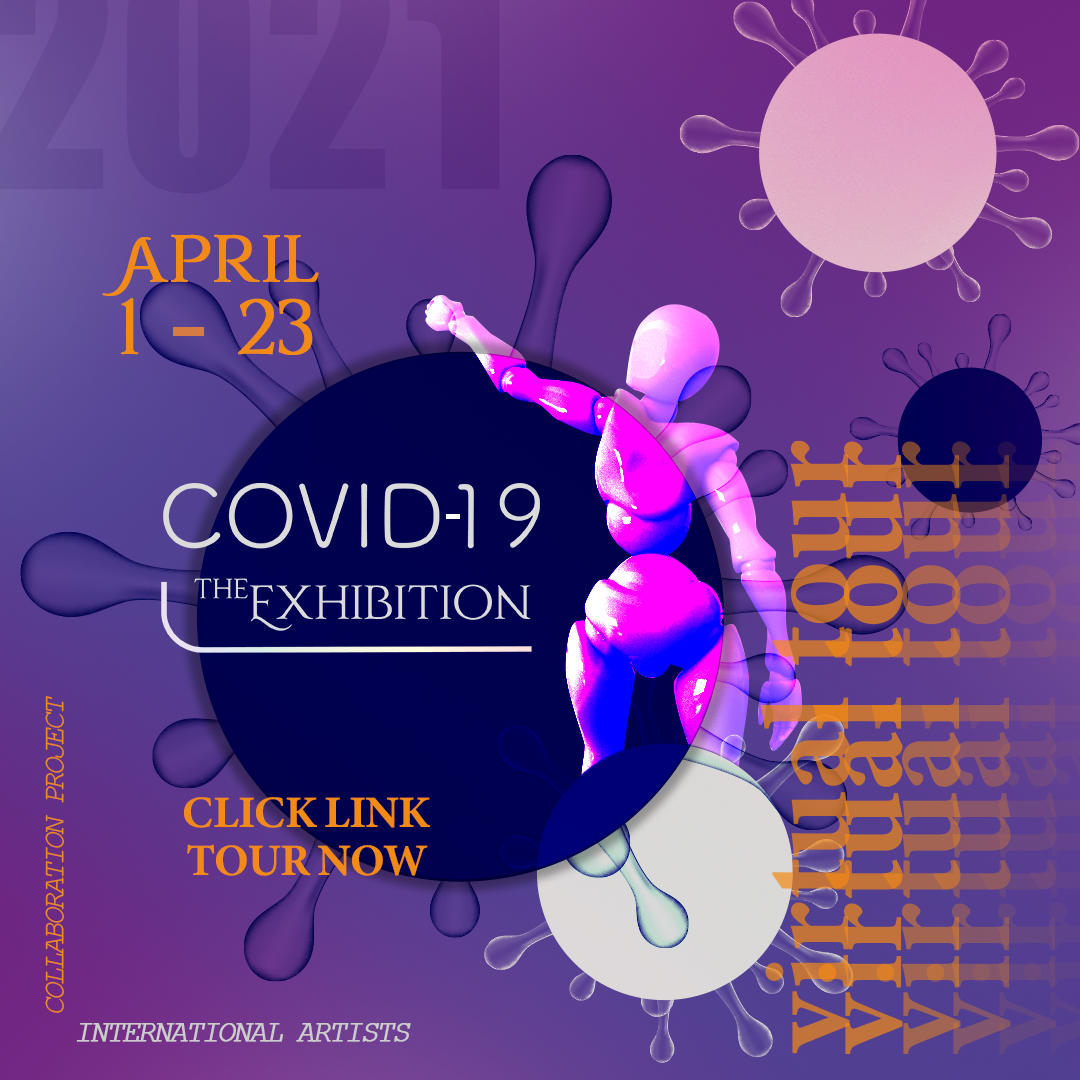 Love & Life Film Festival
The Media department at Walsall College host an end of year film festival annually to celebrate the talent of our students. As a part of this years 'Love and Life Film Festival' students will be exploring Binary Oppositions and producing moving image productions which showcase accurate and fair representations of disability, mental health, LGBTQ+ and People of Colour. So many Media portrayals are careless with representation and our students are encouraged to challenge this.